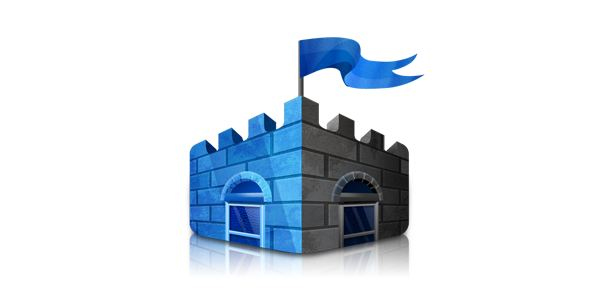 We recommend running an anti-virus/anti-malware application on all Windows machines, with Windows servers no exception. Below are our picks of the top free anti-virus programs for Windows Server editions. We have installed and tested each one to ensure they are compatible with Windows Server.

Immunet is a free AV for Windows Server that utilizes real-time cloud analytics drawn from millions of end-users to provide cutting edge virus detection. It is based on Clamwin, the Windows port of renowned open-source antivirus ClamAV. Works with Windows Server.
In our tests, Immunet detected and removed threats more effectively than any other solution. In addition to on-demand full scans, Immunet provides an unobtrusive real-time antivirus and quarantine that does not interfere with remote desktop (RDP), or with other antivirus programs.
Despite its outdated interface (as of writing in 2017), all of these benefits result in our recommendation of Immunet as the best free anti-virus for Windows Server.
Download: http://www.immunet.com

Ad-Aware Free Antivirus+ is supported by a trusted security company (Lavasoft), and includes live file checking and web protection in addition to anti-virus and -malware scanning. It works well with Windows Server editions, in addition to home versions of Windows.
The Free Antivirus+ edition is a perpetual free version of the Antivirus. Works with Windows Server.
Download: http://www.lavasoft.com/products/ad_aware_free.php

Malwarebytes is another trusted and long-standing program, and is specifically an anti-malware tool, which can be used alongside anti-virus applications.
The free version of Malwarebytes Anti-Malware is easy to install on all versions of Windows, including Windows Server editions. Works with Windows Server.
Download: https://www.malwarebytes.org/downloads/
Runners Up: Windows Defender & Microsoft Security Essentials
Windows Defender is included by default with editions of Windows newer than Windows Server 2012 R2 / Windows 8. It provides real-time filesystem scanning, and is usually running in the background of your Windows server or VPS, unless specifically disabled. This software helps identify and remove viruses, spyware, and other malicious software.
Download: Included with Windows Server 2016 and Windows 10.
For versions of Windows Server older than Windows Server 2012 R2, Microsoft Security Essentials is a very good security package distributed by Microsoft, compatible with all pre-Windows 8 versions of Windows. It's easy to install, runs quietly, and integrates seamlessly with your Windows installation, getting updates directly from Windows Update.
Download: http://windows.microsoft.com/en-us/windows/security-essentials-download
Non-working Software
Unfortunately, the following popular antivirus applications do not work with Windows Server operating systems:
AVG Antivirus
Avast Antivirus
Comodo Antivirus