Windows Server 2016 is the latest release in the Windows Server product family, and it promises to be the quickest, most advanced release yet. Today we are pleased to announce availability of hosting for Windows Server 2016 Technical Preview 4.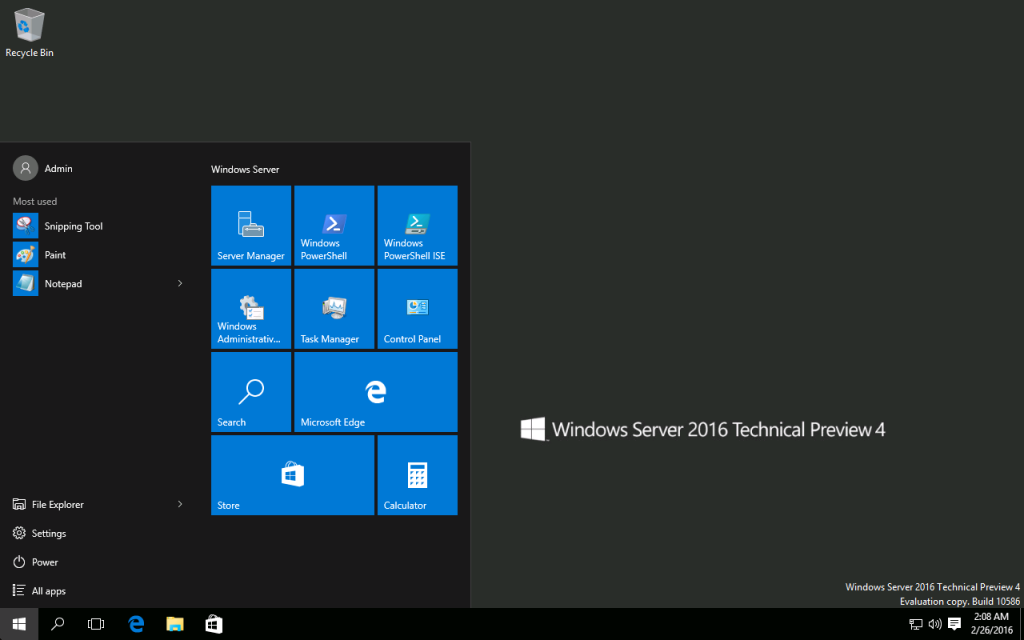 Check out some of the screenshots of Windows Server 2016 running on our Windows VPS platform, below.
The new Technical Preview 4 release is now available to install on Windows VPS systems hosted on our platform. To install Windows Server 2016 Technical Preview 4 on a VPS:
Existing Users: Use the Reinstall option in the VM manager control panel to select Windows Server 2016.
New Users: Check out our Windows VPS features and pricing.
Windows Server 2016 is currently still in development, and available for testing only prior to the official release. The demo period expires on July 1, 2016. Learn more about Windows Server 2016 Hosting on our website, or contact us to request more information.