Our Secure Client Panel provides a built-in Web Remote Desktop (RDP) feature. Web RDP acts as a remote server console, where you can view the server desktop even if network connectivity is interrupted, or if the server is booting up.
Read on for a walkthrough of the process to connect to your remote Windows server or Windows VPS:
How to use Web RDP
1. Log in to the Secure Client Panel with your SolVPS e-mail address and password. Navigate to Services > Dashboard, where you will see your active hosted services. Click Manage next to the service you want to manage.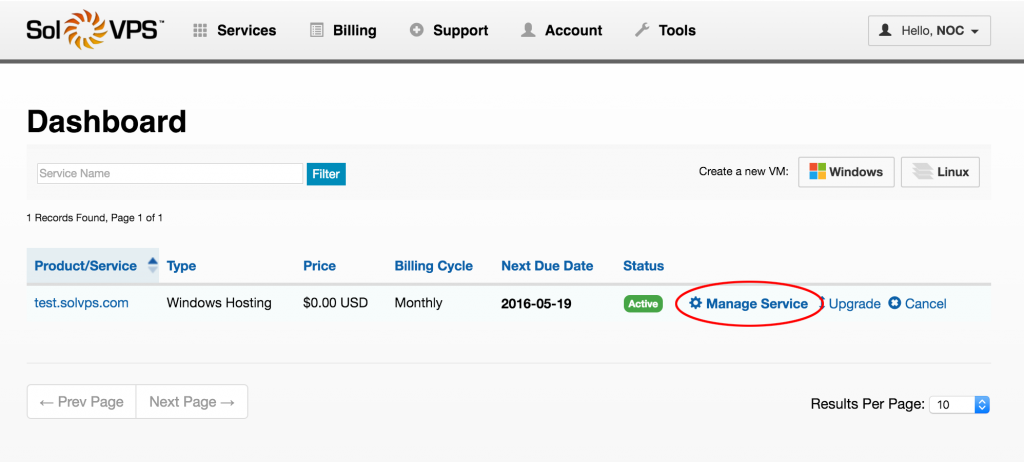 2. Click Web RDP.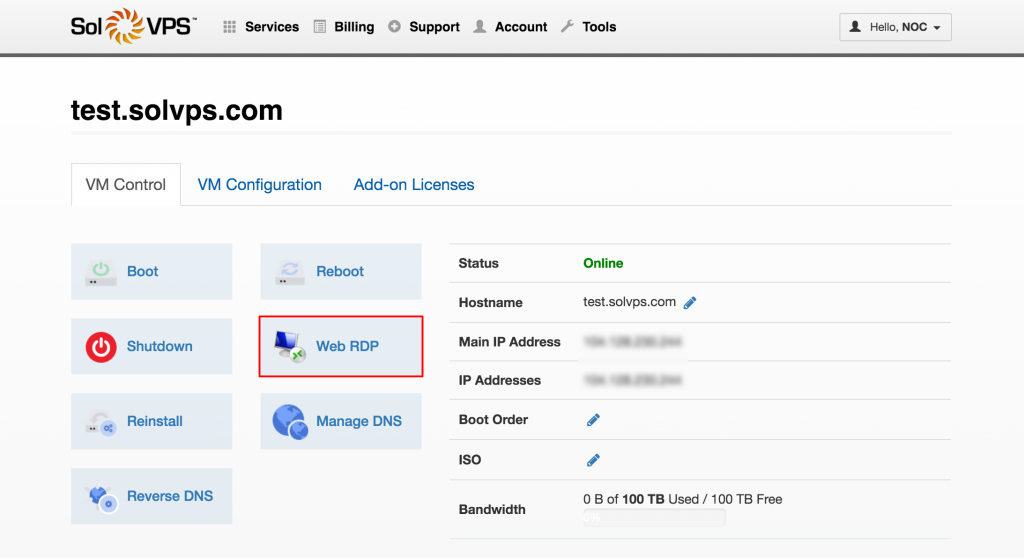 3. This will launch a pop-up window with a HTML5-native VNC session connected to the console of your Windows server. If your server is online, you should see the user log on screen. Enter your Windows user credentials to log in and administer your server.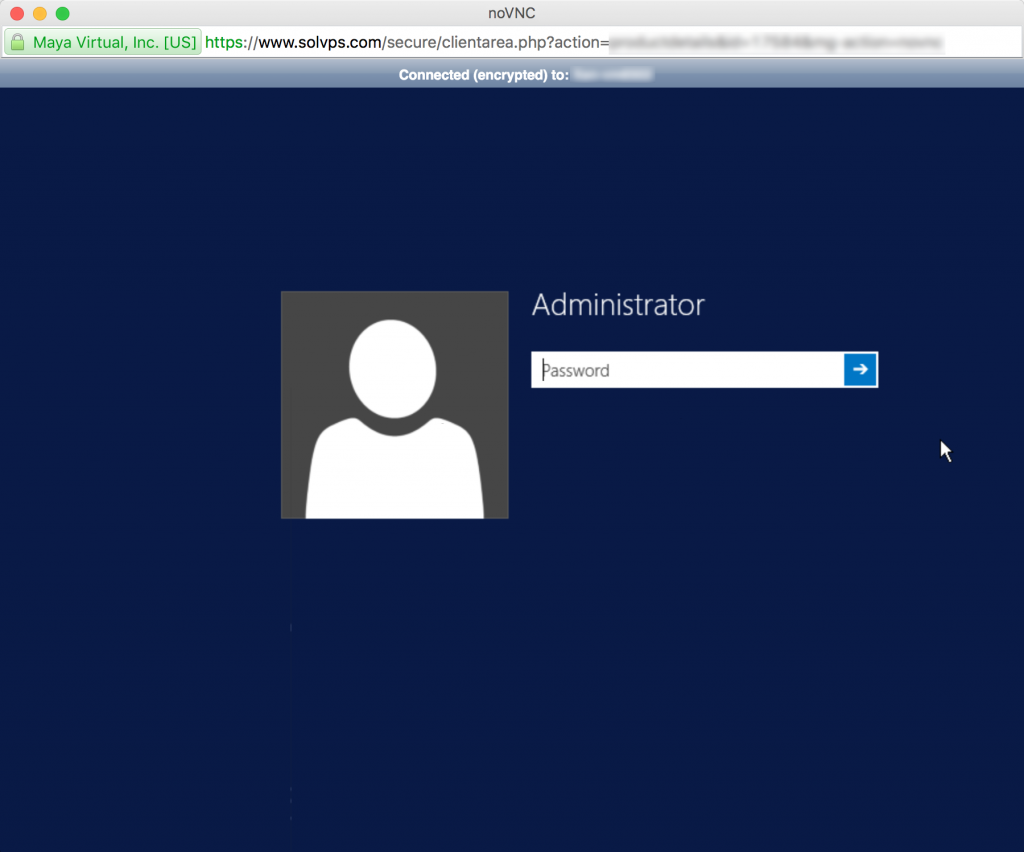 If you experience any trouble with this process, or would like assistance connecting to a Windows server or Windows VPS, please contact our Technical Support team.