Today we have completed a number of small updates to the Secure Customer Portal.
We have updated the main Services Dashboard, where customers can view and manage the virtual server instances, and other products, assigned to their account.
In addition, we have updated the "Manage" and "Upgrade" options for server instances, to complement a more streamlined and user-friendly workflow. We hope that these changes will make it easier to get done what you need to get done, with minimal stress.
Here is a preview of what you will find inside the Secure Customer Portal: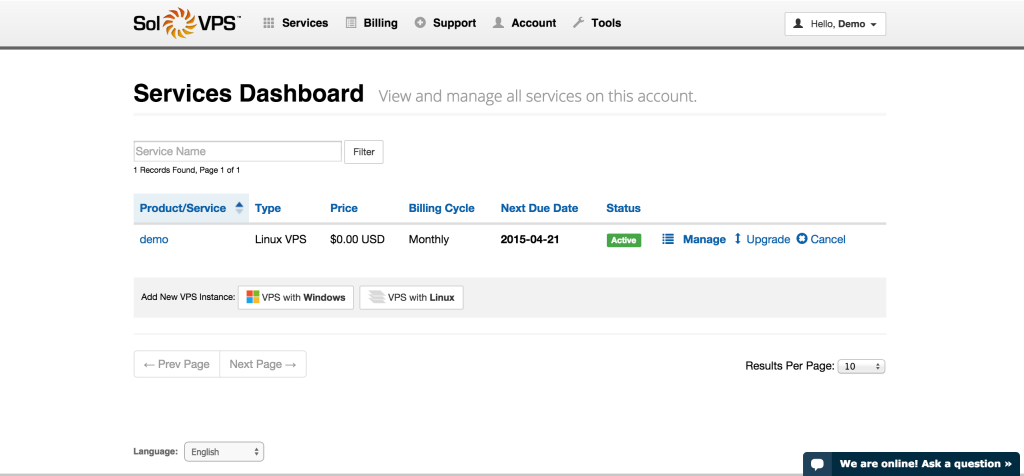 More updates coming soon!